Specialized in website creation. Leproduweb.ca offers a range of services that will allow you to convey your company's relevant information as well as promote your products and services in a professional and efficient manner.
The primary goal of leproduweb.ca is to create a unique and personalized website that meets the expectations of its customers.
You already have a website! You need to update it or even a complete redesign; Leproduweb.ca can help you update your site or give it a fresh new look.
Here is an overview of the services offered by leproduweb.ca World's Most Used Content Manager
In website creation, Leproduweb.ca designs its sites with the WordPress content management system.

Today most new websites are built with content management systems. WordPress is without a doubt one of the best content managers in the world.

Currently WordPress has 54% of the world market share. In the beginning, WordPress was used to build blogs.

Being an open-source platform, WordPress is increasingly used for website creation. In addition, a community of developers provides several
Plusieurs milliers de fonctionnalités et extentions selon les besoins et le modèle d'affaires Avec la nouvelle réalité mondiale, le commerce en ligne devient un point tournant pour diffuser et vendre les produits et services  de votre entreprise . Woocommerce est l'un des 4 leaders mondiaux possèdant environ 23% des sites ecommerce au niveau mondial.  une valeur sûre  afin de voir et vendre vos produits et services sur Internet . 
Le produweb.ca vous offre la possibilité de créer votre boutique en ligne basée le CMS WordPress le plus utilisé au monde. De plus, leproduweb.ca peut héberger votre site Internet et de garder à jours les différents »Plugin » installés sous WordPress
A solid and easy to use Plugin
WooCommerce is an open source WordPress plugin developed by Mike Jolley and Jay Koster from WooThemes.  The software released in 2011 has seen a meteoric rise around the world and continues to grow ... 
Woocommerce, a software with enormous possibilities
Be on the cutting edge of Ecommerce
Woocommerce vous permet de faire des opérations simples et efficaces en quelques clicks de souris.
Manage your product catalog
Manage your customers
Manage your orders
Gérer ses livraisons
Woocommerce can offer a wide range of Plugins
WooCommerce can easily become more performant by installing different Plugins not only for selling products
Sell Appointments with specific time slots.
Modulate a product live
Create a multi-vendor marketplace
La vente de projet
Sell t-shirts and other personalized items
Manage your mass catalog
Create an online ticketing service
Propose online quotes with discussion and exchange between seller and customer
A powerful tool that's easy to use
Plusieurs fonctionnalisées de Woocommerce sont intégrés, il s'agit seulement des personnalisés selon vos besoins. Plusieurs plugIn complèmente Woocommerce 
Multi-currency.
Payment
Tax management
Discount Coupons
Carrier management and rates
Manage your mass catalog
Create an online ticketing service
Propose online quotes with discussion and exchange between seller and customer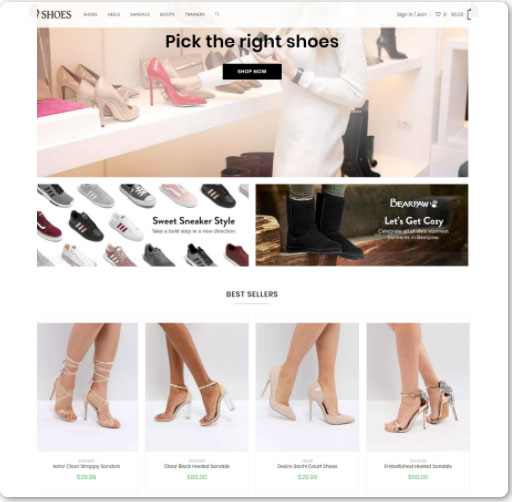 Several free and paid themes are available
Stand out from your competitors
Several free or paid themes are available developed by different companies in development.
Or customized to make you stand out.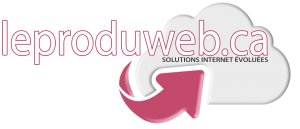 You want a free consultation
Click on the button to fill out the form
Paysagement Expert
Paysagementexpert.com project
In 2016, produweb.ca created a logo with current colors and trends so that the image of Paysagement Expert continues over time and can be integrated into the website and all its communications and management tools that represent the company's products and services.
In keeping with the high performance and speed of the website, the website has been developed with a WordPress content management system (CMS) which is the most widely used content management system in the world for website design. In addition, thousands of extensions are available including Zoho applications to give additional functionalities to the website.
In an effort to ensure that the visuals, design, ergonomics, intuitive interface, and menu and page navigation are easy to use when visiting the website, leproduweb.ca has put its creativity and expertise to good use. In addition, dynamic interactive banners were integrated into the home page to promote the company's products and services.
The quality of the content is really important (texts and photos) and the texts are well adapted to search engines. To give an attractive and professional look to the website, beautiful photos and interactive albums have been created so that clients can visualize the projects completed since the beginning.
In order to increase visits and generate traffic on its site paysagementexpert.com , leproduweb.ca has integrated and configured powerful and specialized tools for referencing pages and keywords, including Yoast, so that Internet users can easily find the company and its products and services through the most popular search engines, including Google/Bing .
For 3 years now in natural/organic referencing, the site has generated more than 5000 visits per year and its turnover has tripled and is not enough to meet the demand for requests for tenders. To contact customers to get their contact information forms are integrated with Zoho CRM and Zoho Creator.
To get a better visibility on the Internet, a keyword strategy has been integrated with the organic / natural referencing of its websites with keywords, Google Adwords campaigns and client references of completed projects.
With the expertise of Leproduweb.caPaysagement Expert has integrated cutting-edge cloud computing technologies in order to follow in real time the communications with its clients, developed and adapted calculation tools in order to be as efficient as possible in the field and on the road.
A specialized REACH DESK FRONT SEAT mobile office has been integrated on the passenger seat of the vehicle so that the accessibility of electronic documents and devices can be at hand so that on-site work can be ergonomic and enjoyable for project management and the creation of quotations and invoices on the road.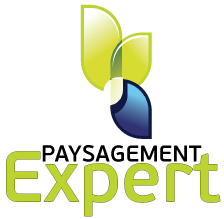 Jean-Yves Durand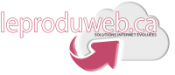 The right technology for your business
166 des Poètes
Laval, Québec
H7Y 1K3
Monday

9:00 Am to 5:30 Pm

Tuesday

9:00 Am to 5:30 Pm

Wednesday

9:00 Am to 5:30 Pm

Thursday

9:00 Am to 5:30 Pm

Friday

9:00 Am to 5:30 Pm

Saturday

Closed

Sunday

Closed
© Le produweb.ca 2021 Tous droits réservés