DÉMARQUEZ VOUS DE LA CONCURENCE
L'atteinte de vos objectifs, l'analyse de la concurence, le message que vous voulez véhiculer auprès de vos clients et prospects, les régions et les villes que vous voulez desservir ainsi qu'une stratégie de communications qui définie bien la mission et la direction que votre entreprise veut prendre.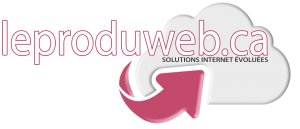 You want a free consultation
Click on the button to fill out the form
Paysagement Expert
Paysagementexpert.com project
In 2016, produweb.ca created a logo with current colors and trends so that the image of Paysagement Expert continues over time and can be integrated into the website and all its communications and management tools that represent the company's products and services.
In keeping with the high performance and speed of the website, the website has been developed with a WordPress content management system (CMS) which is the most widely used content management system in the world for website design. In addition, thousands of extensions are available including Zoho applications to give additional functionalities to the website.
In an effort to ensure that the visuals, design, ergonomics, intuitive interface, and menu and page navigation are easy to use when visiting the website, leproduweb.ca has put its creativity and expertise to good use. In addition, dynamic interactive banners were integrated into the home page to promote the company's products and services.
The quality of the content is really important (texts and photos) and the texts are well adapted to search engines. To give an attractive and professional look to the website, beautiful photos and interactive albums have been created so that clients can visualize the projects completed since the beginning.
In order to increase visits and generate traffic on its site paysagementexpert.com , leproduweb.ca has integrated and configured powerful and specialized tools for referencing pages and keywords, including Yoast, so that Internet users can easily find the company and its products and services through the most popular search engines, including Google/Bing .
For 3 years now in natural/organic referencing, the site has generated more than 5000 visits per year and its turnover has tripled and is not enough to meet the demand for requests for tenders. To contact customers to get their contact information forms are integrated with Zoho CRM and Zoho Creator.
To get a better visibility on the Internet, a keyword strategy has been integrated with the organic / natural referencing of its websites with keywords, Google Adwords campaigns and client references of completed projects.
With the expertise of Leproduweb.caPaysagement Expert has integrated cutting-edge cloud computing technologies in order to follow in real time the communications with its clients, developed and adapted calculation tools in order to be as efficient as possible in the field and on the road.
A specialized REACH DESK FRONT SEAT mobile office has been integrated on the passenger seat of the vehicle so that the accessibility of electronic documents and devices can be at hand so that on-site work can be ergonomic and enjoyable for project management and the creation of quotations and invoices on the road.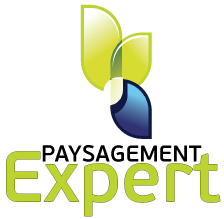 Jean-Yves Durand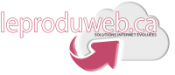 The right technology for your business
166 des Poètes
Laval, Québec
H7Y 1K3
Monday

9:00 Am to 5:30 Pm

Tuesday

9:00 Am to 5:30 Pm

Wednesday

9:00 Am to 5:30 Pm

Thursday

9:00 Am to 5:30 Pm

Friday

9:00 Am to 5:30 Pm

Saturday

Closed

Sunday

Closed
© Le produweb.ca 2020 Tous droits réservés