Soyez efficace avec Zoho One
Zoho One vous propose un système intégré pour passer d'activités disparates à une organisation agile et connectée dans toute votre entreprise. Augmentez la productivité, offrez des expériences client améliorées et amenez votre organisation à un nouveau niveau.
Un processus de vente est une série d'étapes reproductibles et prévisibles que vous pouvez perfectionner au fil du temps. Zoho One vous aide à structurer et automatiser votre processus de vente pour une croissance plus rapide.
Il existe autant de canaux pour échanger avec vos clients que de moyens de leur vendre vos produits ou services. Zoho One vous offre les outils nécessaires pour conclure des ventes quels que soient les canaux.
Zoho one est une solution de gestion complète intégrée  qui donne la possibilité de gérer en temps réel à tout le processus d'affaire 
Il existe autant de canaux pour échanger avec vos clients que de moyens de leur vendre vos produits ou services. Zoho One vous offre les outils nécessaires pour conclure des ventes quels que soient les canaux.
Chaque entreprise est unique, alors aucun système ne devrait fonctionner de la même façon.
Gérez votre entreprise et affichez vos données de la manière adaptée à vos besoins.
Créez une expérience client personnelle
Gagner et fidéliser des clients demande du temps, de la patience et le souci du détail.
Fidélisez les clients en ajustant leur expérience en permanence.
Automatisez les tâches de routine pour vous concentrer sur des tâches à plus forte valeur ajoutée
Au lieu d'essayer de déléguer des tâches, automatisez-les.
Automatisez vos ventes et votre facturation pour vous concentrer sur la satisfaction de vos clients et non sur la façon dont vous allez être payé.
cliquez sur les icones pour en connaitre plus sur les applications de zoho one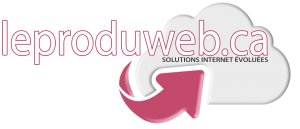 You want a free consultation
Click on the button to fill out the form
Paysagement Expert
Paysagementexpert.com project
In 2016, produweb.ca created a logo with current colors and trends so that the image of Paysagement Expert continues over time and can be integrated into the website and all its communications and management tools that represent the company's products and services.
In keeping with the high performance and speed of the website, the website has been developed with a WordPress content management system (CMS) which is the most widely used content management system in the world for website design. In addition, thousands of extensions are available including Zoho applications to give additional functionalities to the website.
In an effort to ensure that the visuals, design, ergonomics, intuitive interface, and menu and page navigation are easy to use when visiting the website, leproduweb.ca has put its creativity and expertise to good use. In addition, dynamic interactive banners were integrated into the home page to promote the company's products and services.
The quality of the content is really important (texts and photos) and the texts are well adapted to search engines. To give an attractive and professional look to the website, beautiful photos and interactive albums have been created so that clients can visualize the projects completed since the beginning.
In order to increase visits and generate traffic on its site paysagementexpert.com , leproduweb.ca has integrated and configured powerful and specialized tools for referencing pages and keywords, including Yoast, so that Internet users can easily find the company and its products and services through the most popular search engines, including Google/Bing .
For 3 years now in natural/organic referencing, the site has generated more than 5000 visits per year and its turnover has tripled and is not enough to meet the demand for requests for tenders. To contact customers to get their contact information forms are integrated with Zoho CRM and Zoho Creator.
To get a better visibility on the Internet, a keyword strategy has been integrated with the organic / natural referencing of its websites with keywords, Google Adwords campaigns and client references of completed projects.
With the expertise of Leproduweb.caPaysagement Expert has integrated cutting-edge cloud computing technologies in order to follow in real time the communications with its clients, developed and adapted calculation tools in order to be as efficient as possible in the field and on the road.
A specialized REACH DESK FRONT SEAT mobile office has been integrated on the passenger seat of the vehicle so that the accessibility of electronic documents and devices can be at hand so that on-site work can be ergonomic and enjoyable for project management and the creation of quotations and invoices on the road.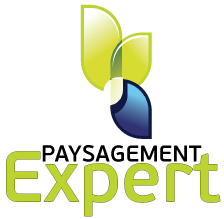 Jean-Yves Durand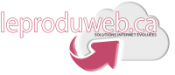 The right technology for your business
166 des Poètes
Laval, Québec
H7Y 1K3
Monday

9:00 Am to 5:30 Pm

Tuesday

9:00 Am to 5:30 Pm

Wednesday

9:00 Am to 5:30 Pm

Thursday

9:00 Am to 5:30 Pm

Friday

9:00 Am to 5:30 Pm

Saturday

Closed

Sunday

Closed
© Le produweb.ca 2020 Tous droits réservés