Soyez performant sur le terrain utiliser notre bureau mobile du leproduweb.ca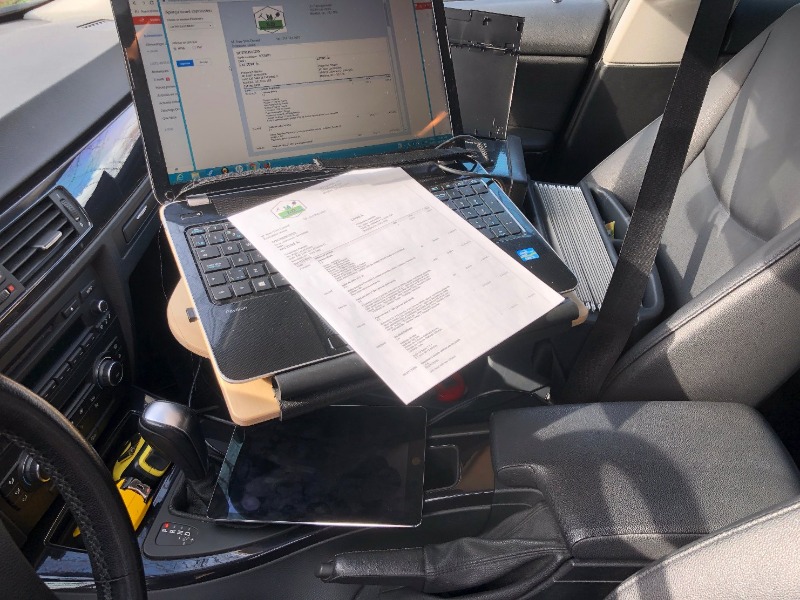 Soyez organisé sur le terrain faite confiance à leproduweb.ca
It's important for the mobile worker to stay organized and secure bulk items, and securing your office essentials improves productivity and reduces distractions. Leproduweb.ca can provide and install, a mobile office according to your needs on the road.
Solution mobile Ergonomique et sécuritaire
Un bureau mobile est indispensable pour tout type d'entreprises qui possèdent du personnel sur la route afin de travailler confortablement dans tout type de véhicules qui possède un banc passager. Le Reach Desk est la solution de travail la plus ergonomique du marché. Utilisez la solution mobile du leproduweb.ca
The Reach Desk is equipped with a sliding arm that extends the work surface by an additional 12 inches from the edge of the desk, making it possible to reach the mobile worker over a very long distance.
The tray comes with a non-slip cushion, providing extra security so that the laptop or keyboard tray does not move while working. There is an extra safety strap for a laptop or tablet with integrated keyboard. Keep all your valuables safe with the hidden storage space underneath the desktop work surface.
Technologies accessible from anywhere
Une solution mobile pour vos travailleurs sur la route. Leproduweb.ca peut intégrer et personnaliser des applications « Cloud" Zoho One selon vos besoins d'affaires. Vous et vos employés peuvent accéder de leur domicile, au bureau ou encore sur la route. À partir d'un fureteur Google Chrome de votre ordinateur ou installer directement sur votre téléphone intelligent ou tablette, l'information est accessible en tout temps avec une connexion Internet.
Pour notre solution mobile, nos applications « Cloud » Zoho one sont multi-langues, multi-utilisateurs avec droits et peuvent être utiliser sur les plateformes les plus populaires dont Apple / Windows / Android. Leproduweb.ca offre des services d'installation, de configuration et de formation selon vos besoins et votre budget.
Des frais d'utilisations par utilisateurs selon le forfait choisi de Zoho One sont chargés mensuellement ou annuellement (économie de 2 mois par utilisateur si vous payez pour un an)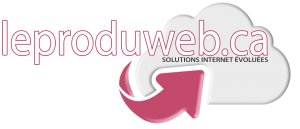 I want a free one-hour consultation
Céduler une rencontre virtuelle
Click on the button to fill out the form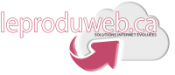 The right technology for your business
166 des Poètes
Laval, Québec
H7Y 1K3
© Le produweb.ca 2022 Tous droits réservés