Afin de bien faire connaitre les produits et services de votre entreprise ou encore de prendre le poulx et d'intéragir avec vos clients exisants ou vos futurs clients,  l'ajout des médias sociaux dans la stratégie de ventes et marketing devient un incontournable pour diffuser de l'information en temps réel..
Il est primordial de travailler avec les bons outils pour la diffusion du contenu pertinent. Pour les petites entreprises, c'est souvent de mettre à jour les projets en cours ou qui ont été réalisés, nouveaux services et promotions et par la suite de les diffuser et de les partager.
Déterminer quelle est votre clientèle cible et s'assurer de bien communiquer avec eux, Tout dépend des produits et services que vous offrez, l'information diffusée sera journalière, hebdomadaire, mensuelle ou annuelle. Cependant, il faut faire attention à l'impact, il est important de répondre à la demande. Pour les entreprises de services, le contact téléphonique et courriel reste la façon la plus simple afin de garder un contact direct.
Les résultats seront mesurés et l'information ajustée afin de maximiser votre temps et aussi votre investissement.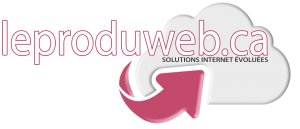 You want a free consultation
Click on the button to fill out the form

Facebook
Une Fan Page de Facebook permet aux entreprises, aux organisations et aux marques de partager leur histoire et de communiquer avec les usagers. Tout comme les journaux, les Pages peuvent être personnalisées : vous pouvez ajouter des applications, publier des actualités, héberger des évènements, etc. Intéressez et élargissez votre public grâce à des publications régulières. Les personnes qui aiment votre page peuvent le partager avec leurs amis.

Youtube
YouTube est un site de partage de vidéos, créé par trois anciens employés de PayPal en Février 2005 sur lequel les utilisateurs peuvent télécharger, visualiser et partager des vidéos. La société est basée à San Bruno, en Californie, et utilise Adobe Flash Video et de la technologie HTML5 pour afficher une grande variété de contenu généré par la vidéo, y compris les clips vidéo, des clips TV et des vidéos de musique, ainsi que le contenu amateur comme les blogs vidéo , de courtes vidéos originales, et des vidéos éducatives.

Twitter
Le service a été créé en 2006 par Jack Dorsey, Evan Williams, Biz Stone et Noah Glass. Le premier tweet a été envoyé par Jack Dorsey le 21 mars 2006. Initialement pensé comme un moyen de partager facilement des moments de vie, Twitter s'est rapidement imposé comme un outil permettant de suivre l'actualité en temps réel. Twitter nécessite la création d'un compte personnel qui sera identifié par un nom, ou un pseudonyme, précédé d'une arobase (@+nom). Les utilisateurs disposent d'un fil d'actualité dans lequel apparaissent les tweets publiés par les comptes auxquels ils sont abonnés.

LinkedIn
LinkedIn est une communauté digitale destinée aux affaires, aux entreprises, aux personnes qui recherchent un travail ou encore aux recruteurs. Il fonctionne à partir d'une page personnalisée de chaque utilisateur, comme un CV, où ils partagent leurs études et expériences professionnelles. LinkedIn est un réseau social créé en 2002. Il appartient au groupe Microsoft et se caractérise comme le plus grand réseau social professionnel au monde. On y retrouve : 150 millions d'utilisateurs actifs 200 pays 3 millions d'utilisateurs en Espagne

Instagram

Instagram permet de partager ses photographies et ses vidéos avec son réseau d'amis, de fournir une appréciation positive (fonction « j'aime ») et de laisser des commentaires sur les clichés déposés par les autres utilisateurs. Instagram est apparue en octobre 2010. Elle a été fondée par Kevin Systrom, qui a fait ses études à l'Université Stanford. La photographie l'a toujours interpellé – au lycée, il présidait le club de photo. Lors de ses études à Stanford, ses instructeurs l'ont encouragé à utiliser des appareils dotés d'une lentille Holga, laquelle amène à capturer des clichés de format carré, mais aussi à développer ses clichés à l'ancienne.

pinterest
Pinterest est un site web américain mélangeant les concepts de réseautage social et de partage de photographies, lancé en 2010 par Paul Sciarra (en), Evan Sharp (en) et Ben Silbermann (en)
Le site Pinterest comme le tableau en liège que l'on trouve parfois dans nos cuisines et sur lequel on épingle nos idées, recettes de cuisine, liste de courses… Ici, c'est la même chose mais votre tableau est virtuel.
Sur Internet, l'idée que vous épinglez se matérialise le plus souvent par les éléments suivant : Photo pour visualiser et représenter facilement l'idée Description de quelques mots pour présenter le sujet Lien qui redirige vers un site web pour approfondir l'idée
Paysagement Expert
Paysagementexpert.com project
In 2016, produweb.ca created a logo with current colors and trends so that the image of Paysagement Expert continues over time and can be integrated into the website and all its communications and management tools that represent the company's products and services.
In keeping with the high performance and speed of the website, the website has been developed with a WordPress content management system (CMS) which is the most widely used content management system in the world for website design. In addition, thousands of extensions are available including Zoho applications to give additional functionalities to the website.
In an effort to ensure that the visuals, design, ergonomics, intuitive interface, and menu and page navigation are easy to use when visiting the website, leproduweb.ca has put its creativity and expertise to good use. In addition, dynamic interactive banners were integrated into the home page to promote the company's products and services.
The quality of the content is really important (texts and photos) and the texts are well adapted to search engines. To give an attractive and professional look to the website, beautiful photos and interactive albums have been created so that clients can visualize the projects completed since the beginning.
In order to increase visits and generate traffic on its site paysagementexpert.com , leproduweb.ca has integrated and configured powerful and specialized tools for referencing pages and keywords, including Yoast, so that Internet users can easily find the company and its products and services through the most popular search engines, including Google/Bing .
For 3 years now in natural/organic referencing, the site has generated more than 5000 visits per year and its turnover has tripled and is not enough to meet the demand for requests for tenders. To contact customers to get their contact information forms are integrated with Zoho CRM and Zoho Creator.
To get a better visibility on the Internet, a keyword strategy has been integrated with the organic / natural referencing of its websites with keywords, Google Adwords campaigns and client references of completed projects.
With the expertise of Leproduweb.caPaysagement Expert has integrated cutting-edge cloud computing technologies in order to follow in real time the communications with its clients, developed and adapted calculation tools in order to be as efficient as possible in the field and on the road.
A specialized REACH DESK FRONT SEAT mobile office has been integrated on the passenger seat of the vehicle so that the accessibility of electronic documents and devices can be at hand so that on-site work can be ergonomic and enjoyable for project management and the creation of quotations and invoices on the road.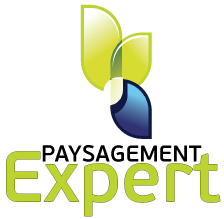 Jean-Yves Durand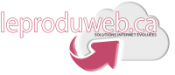 The right technology for your business
166 des Poètes
Laval, Québec
H7Y 1K3
Monday

9:00 Am to 5:30 Pm

Tuesday

9:00 Am to 5:30 Pm

Wednesday

9:00 Am to 5:30 Pm

Thursday

9:00 Am to 5:30 Pm

Friday

9:00 Am to 5:30 Pm

Saturday

Closed

Sunday

Closed
© Le produweb.ca 2020 Tous droits réservés